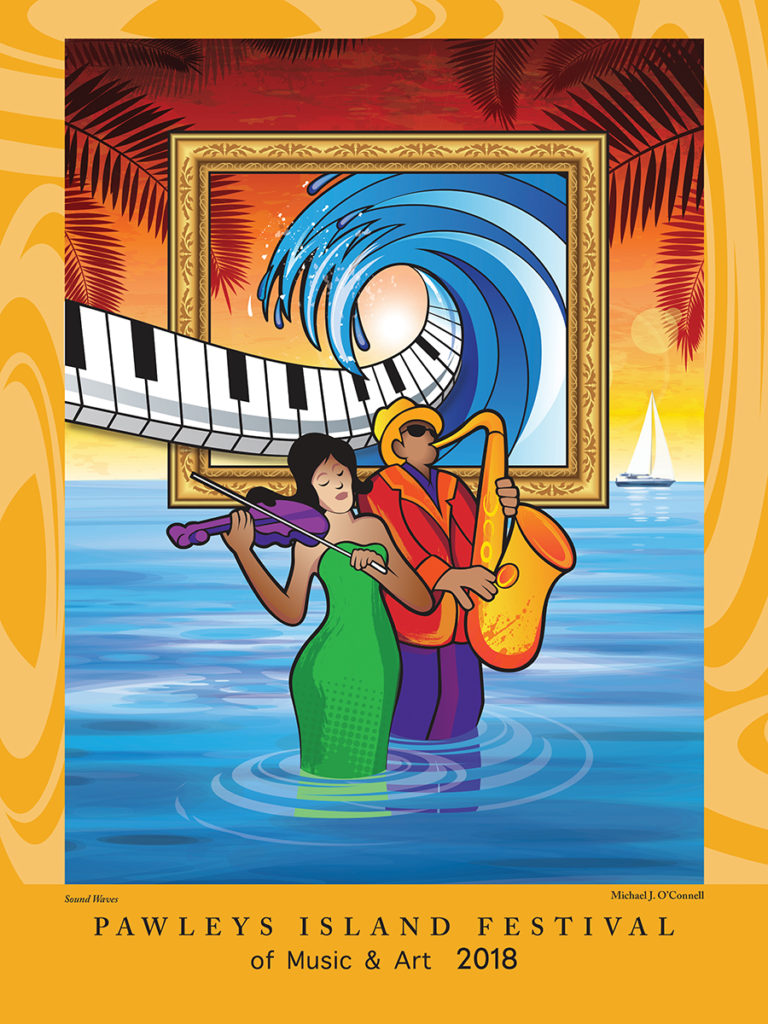 The Spinners, the Drifters, and the Marshall Tucker Band were part of the star-studded 2018 lineup that kept festival attendees on the edge of their seats.  "Each year the festival grows in the talent we attract, the number of attendees and the proceeds raised that help to support the arts in our communities," said Delores Blount, the Festival's Director.  It was our biggest Festival ever as far as attendance and ticket sales.
The 18th Annual Pawleys Island Wine Gala, held under the big tent at The Reserve Golf Club of Pawleys Island, offered hors d'oeuvres and over 95 wines to wine enthusiasts, connoisseurs, and guests and this year's Reverse Drawing was a hit with guests.  In addition to the Grammy Award winning entertainers mentioned above, the Pawleys Island Festival of Music & Art also featured the  Yacht Rock sounds of Ambrosia, the Broadway Classical and performance of O Sole Trio.  Due to a pending Hurricane threat 60's Tribute Band, The British Invasion Years  were moved to Belin United  Methodist Church where the congregation was certainly rocking.  Followed by the smooth Jazz trumpeter, Rick Braun and our finale tabled event by Three Sheets to the Wind. 
By all accounts from members, sponsors and guests, 2018 was considered by far the BEST and most UNFORGETTABLE experience in recent years.