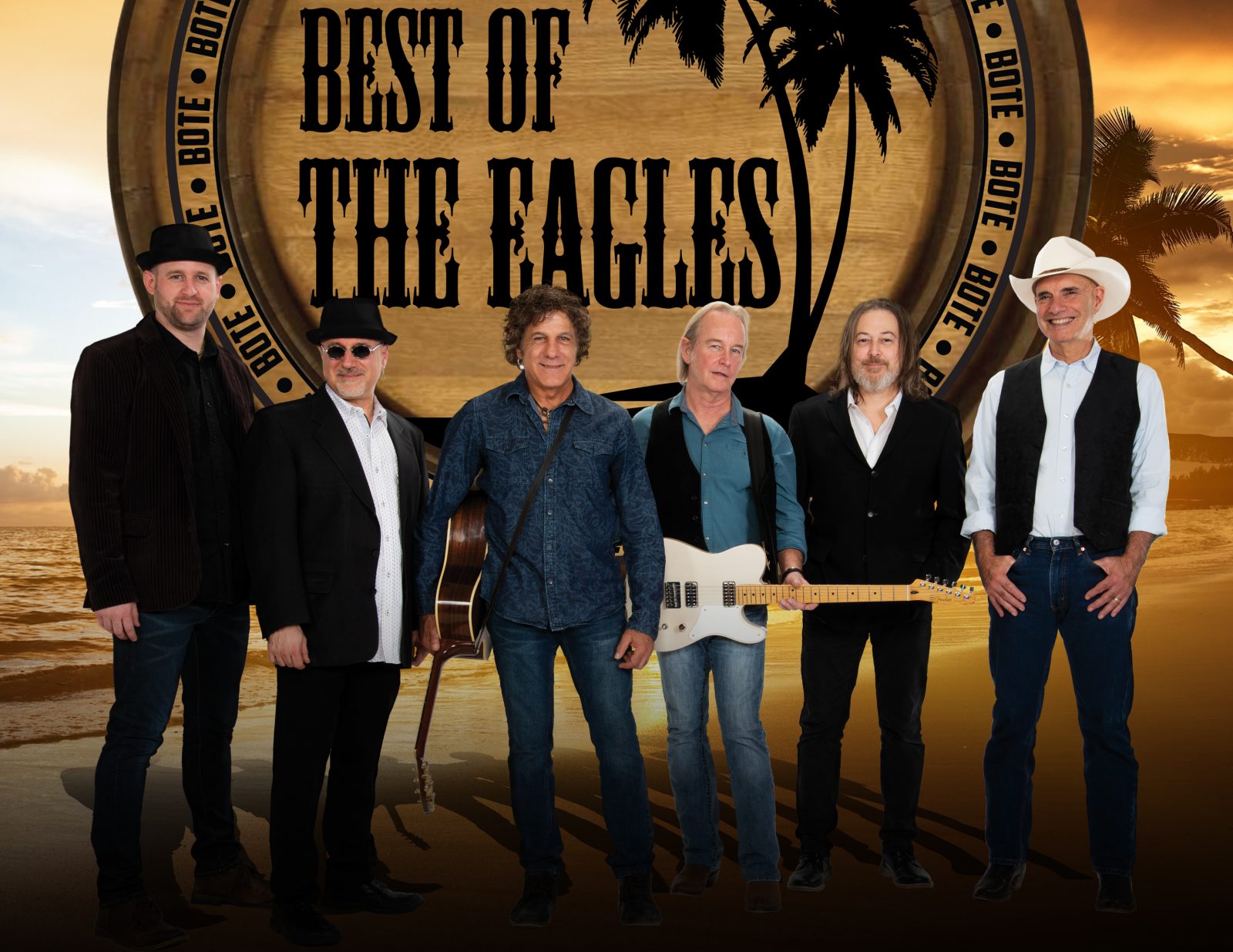 Performance Events
Best of the Eagles
Best of the Eagles (BOTE) was established in 2012 by guitarist/vocalist Joe Vadala and a group of professional New Jersey musicians who individually have an auspicious pedigree, are passionate about their love of the Eagles music and who have all worked with numerous national touring artists.
Best of the Eagles (BOTE) is the most exact interpretation of the music of the Eagles in America, bar none! Each member mirrors his counterpart in the Eagles instrumentally and vocally. However, this is no simple copy band or impersonator act but rather a group of excellent musicians who expertly and authentically re-create the songs, the music, the vocals and the magical aura of one of America's greatest rock bands. The band has sold out so many venues throughout the East Coast and Mid-West. If you love the music of the Eagles, you will not want to miss BOTE.
Event Details
Date / Time

Friday, October 6, 2023 @ 7:00 pm
Location

The Reserve Golf Club of Pawleys Island
18 Reserve Drive
Pawleys Island, SC 29585
Ticket Price

$40 – $185
If you are planning to purchase tickets to more than 3 performances, you may want to consider a Membership Package, which is more economical.